Your Questions, Answered!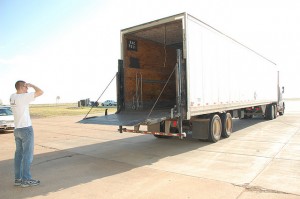 What kind of customer can use LTL freight shipping?
LTL freight carriers are primarily used by small to medium sized businesses that need to move shipments which do not take up an entire 53 foot van. Commonly shipped items include machinery, crated furniture, engines, and pallets of foodstuffs and equipment. LTL carriers also serve large companies when they have small amounts of product, typically six pallets of fewer, to move from one location to another. Companies choose LTL because it saves money and is more fuel-efficient than sending a half-empty truck. Go green!
Can individuals use LTL shipping?
Absolutely. ShippingDiscounts.com has dedicated staff to serve one-time and non-business customers. If you've never shipped before, please read our articles about freight class and choosing a shipping method.
I want a quote to move something I bought online, but I don't know the dimensions and weight.
Ask your seller to provide the shipping dimensions and weight. If they don't know, try the manufacturer's website. Freight rates depend heavily on how much an item weighs and how much space it takes up because it will be combined with other freight in the truck's limited space. In the US, most trucks cannot hold more than 44,000 pounds.
How do I package my freight?
Packaging requirements vary based on what is being shipped. It's usually best to err on the side of more packaging than less. You can never go wrong with a crate!