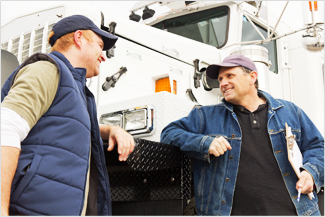 SAVE TIME AND MONEY!
Simple - We can get your freight account set up in a matter of minutes.
No Hidden Costs - There's no cost or hidden fees to use our freight forwarding service. Just pay actual freight costs.
Hassle-Free - Our automated tools allow you to easily quote freight shipments, print Bills of Lading and track your LTL freight shipping.
Testimonials
"Lacy, I just wanted to let you know that our shipment came in on time and the driver was very good, courteous and helpful. Please let the carrier know how we feel about him and we wish more drivers were like him.
You did a great job in getting this to us and to help us get on our way to helping in the fight to stop the damage and destruction of our oceans and reef systems. We will most definitely be doing business with you in the future and look forward to working with you again.
We will also be recommending you to all of our business contacts for their shipping needs."
-Derek P
"Meagan, Thank you for the introduction. So far everyone at your company has been outstanding and I expect that you will be just as friendly and helpful as Lacy and Stacey.
I'm looking forward to working with you much more in the future."
-Sean