What Kind of Shipping Do I Need?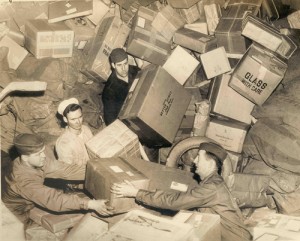 At ShippingDiscounts.com, we work with both new shippers and seasoned pros. If you're new to shipping, you might not know what type of shipping service is best for your item. Here are some guidelines to help you make that determination.
My item weighs less than 150 pounds. If the dimensions of your package are not oversize, you can ship lighter items with a small package carrier. Small package carriers consider "oversize" to be a package of over 165 inches in length and girth combined. Some examples are a notebook computer, a small box of clothes, or a small care package.
My item weighs more than 150 pounds. The best option will likely be LTL ("less than truckload") freight shipping. LTL shipments are less expensive because, as the name implies, they take up less than a full truckload and can share truckspace with other freight. LTL shipments are usually no more than twelve feet in length, but some carriers can accommodate overlength items for a fee. Most LTL shipments are under 7,000 pounds. Common LTL shipments include automobile engines, crated furniture, and pallets of books.
My item weighs less than 150 pounds but is too large to ship as a small package. Commonly, this includes automobile hoods and fenders or other large, light items including some sporting goods. These items are best suited for LTL freight shipping.
My item is over twelve feet long or eight feet high. For heavy, bulky items like farm or industrial equipment that cannot fit into an enclosed van, flatbeds are the best option. Tarps draped over the item help protect your item from the elements during transit.