Tips for Shipping Freight You Have Purchased Online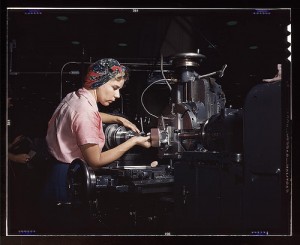 If you are buying large items from an online seller such as Ebay, IronPlanet, or a liquidation center, it's important to consider your shipping needs. LTL shipping quotes for goods purchased online are among the most common requests we receive at ShippingDiscounts.com. Here are our notes about how to make your online shopping and shipping as smooth as possible.
First, find out the weight and dimensions from the seller so you can get an accurate quote. If the seller doesn't know or doesn't have a scale, try looking up the item online elsewhere to find product specifications. Make sure to factor in the weight of the packaging, especially if your item will be in a wood crate. Wood crates can be heavy!
Next, ask the seller if you will need a purchase order number or another identifying number for your freight, particularly if you are buying from a large operation that handles lots of freight. Some businesses will not release freight to the carrier without a number.
Once you're ready to book a pick-up, make sure you know your seller's name, business name, and phone number. Unlike regular mail trucks, freight trucks may not visit the seller's location regularly, and the driver may need directions. Additionally, you'll want to make sure you know it's coming from a commercial address so you don't get an unexpected residential pickup fee.
With these tips, you'll be able to buy and ship large items online with ease. Happy shopping!