Shipping Displays to a Trade Show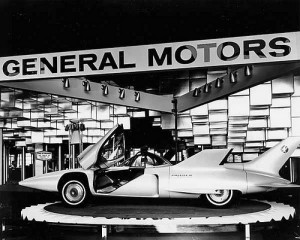 It's a new year and for many businesses, that means a new slate of tradeshows to attend. If you are planning to ship your displays to the show via freight, there are some important considerations you'll need to make. Below is our list of tips for those of you shipping to a tradeshow for the first (or tenth!) time.
- Ask the tradeshow coordinator what carriers are approved by the tradeshow. Some shows will allow you to use a carrier of your choice; others will ask you to use a specific carrier.
Ask whether the delivery location will need a liftgate truck. If there is a loading dock, you will not need one.
Find out the delivery window. If you have a narrow time window on only one day, you should consider getting a guaranteed quote instead of a regular freight shipping quote. With a guaranteed quote, you will be reimbursed for shipping costs if the freight is not on time.
Before you request a quote, measure your items and weigh the total, packaged shipment. These figures are factors in your price. Your freight class for tradeshow-bound goods will always be 125.
Know who your contact will be on site when the freight arrives. This information goes on the Bill of Lading.

Happy networking!