Help! How Can I Ship This?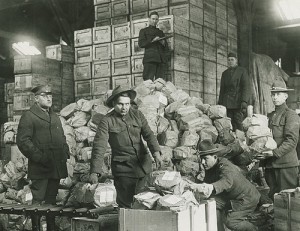 If you're new to shipping or you have a one-time move to make, you may not know what type of shipping will best suit your item. Here is our guide to the main types of shipping you may need.
LTL ("Less-than-Truckload") shipping is most often used for domestic shipments of large items that don't fill up a full truck. This is most convenient for engines and transmissions, barbecue grills, table saws, and medical equipment such as optometrist or dentist chairs. It is also convenient for pallets of small goods, such as packaged dry food or plastics. Usually an LTL move will include no more than six pallets.
Domestic or International Small Package shipping can be used for most items under 150 pounds. This includes single laptop computers, one or two boxes of personal items, and small merchandise such as a box of shoes. However, for lightweight items that are too long or too wide, such as skis or an auto body part, LTL shipping is usually the best choice.
Full Truckload shipping is usually best for domestic shipments that are over 20,000 lbs and which are composed of items that fit into an enclosed van, such as furniture or pallets.
Ocean Freight and International Air Freight shipping are used for international shipments which are too large for small package carriers, such as a pallet of goods or a machine part. Personal goods shipping overseas must always use ocean freight.
Thanks for tuning in to our blog this week. More helpful shipping tips are on the way!