Freight Shipping 101: Repurposing Old Pallets
If you're just shipping one or two freight items, you may have a pallet left over after you ship. Here are some creative, green ideas for repurposing your packaging.
Transform your pallet or crate into cool, unique furniture like this shelf by Katrin Arens.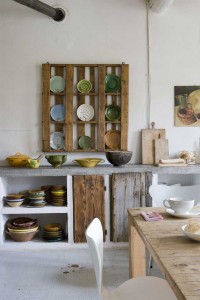 Or turn it into art like this piece by Sibylle Stoeckli.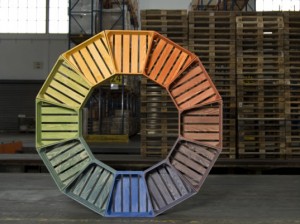 Extra brownie points! Use your pallet to create a compost bin.
Here is a how-to.