Do I Need a Liftgate?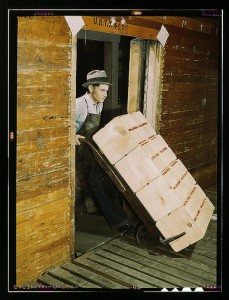 If you're shipping freight just a few times a year, you may not know what services you'll need to get your goods moved cheaply and efficiently. Here are some of the services and assessorials you may require.
Liftgate Service. If you are shipping an item that is too heavy for you to lift on or off the truck, you will need a liftgate. However, if you already have a forklift or a loading dock at your location, this will not be necessary.
Notification. You can request a "notify consignee" service if you would like a call ahead before delivery. This is especially useful if you will be offsite or will need to get a forklift truck ready before the freight arrives. It is also useful if you need to open a gate for the driver before arrival.
Residential Service. If you are shipping to or from a residential location –even if you run a business from your home– you will need to include residential service in your request for a quote.
Service to or from a Shipping Terminal. If you want to avoid paying a residential pick-up or delivery fee, you should consider shipping to or from a shipping terminal, or "hub." This is an easy way to keep your cost down.
Packaging. If your item is furniture, scientific machinery, or medical equipment, you will need to package your item in a crate. If you are shipping an engine, you will need to strap it to a pallet. Most items are protected best if they have a pallet underneath so the item can be easily moved by a forklift. ShippingDiscounts.com does not provide packaging service, but we can advise you on the best resources if you need help with packaging.