Shipping

Discounts

.com
LTL freight specialists offer an average savings up to 85% on all shipping throughout Ohio.
Let our online tools streamline your daily freight shipping activities without the large prices.
"Thank you for the introduction. So far everyone at your company has been outstanding and I expect that you will be just as friendly and helpful as Lacy and Stacey."
"Thank you! I appreciate your help. Steven is an absolute pleasure to work with & always goes above and beyond for us. Thank you again!"
Ohio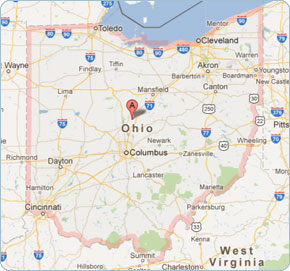 Fast - We pride ourselves in getting quotes back to you faster than anybody in the industry. Once booked, we have molded our operations processes to be proactive rather than reactive.
No Hidden Costs - There's no cost or hidden fees to use our service. You simply pay actual freight costs.
Hassle-Free - We make the booking process as easy it can be in the freight world. We will send you an auto checkout link and then we will take care of the rest with superior communication levels along the way.
"I just wanted to let you know that our shipment came in on time and the driver was very good, courteous and helpful. Please let the carrier know how we feel about him and we wish more drivers were like him. We will also be recommending you to all of our business contacts for their shipping needs."
"I felt the need to let you know how smooth this process was. Thank you very much for providing excellent service and I will be using your service for my future freight needs. I tried to use two other companys and was not happy with the results. So I was so pleasantly surprised to have excellent service, affordable pricing, and smooth pick up using you!"
"Meridian (and Stacey) did wonderfully on the first shipments. The inbound load was already been received this morning. There's that wonderful service Stacey was talking about. I just sent her another outbound shipment for today."